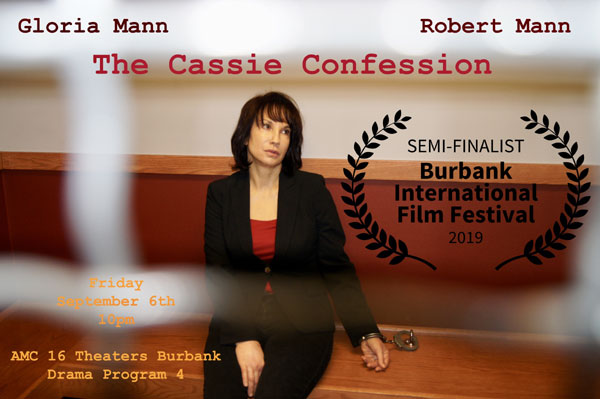 One week from tonight!
Tickets still available for our award winning short film "The Cassie Confession" written and directed by Robert Mann.
"The Cassie Confession" is a semi-finalist for "Best Dramatic Short" at the 11th annual Burbank International Film Festival and will screen on Friday September 6th at 10 pm Drama Program 4 at the AMC 16 theaters in Burbank.
For Tickets: http://www.itsmyseat.com/BIFF/fri-sep-6.html
Hope to see you there!