Mannatee Films
is an independent feature film production company based in Southern California.
Our Mission
is to produce high-quality, cost effective, feature films that will entertain and enlighten the human consciousness worldwide.
We Promise
to hold ourselves and our partners accountable for their actions, and for being fully committed to artistic excellence, in order to create a more entertaining, loving and humane world for all mankind.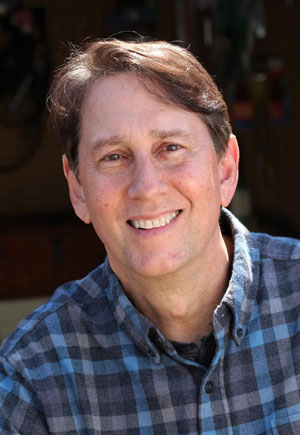 Robert Mann
President and CEO
Producer/Writer/Director
Robert Mann, President and founder of Mannatee Films, began his professional career performing stand-up comedy as a member of the comedy team Piper & Tupper.  Mitzi Shore, owner of The Comedy Store in Hollywood, hired the duo and immediately booked them, showcasing their unique brand of comedy in her clubs.  Piper & Tupper performed for over 13 years with thousands of live, television, internet and film performances across the globe.
Mr. Mann founded the independent film company, Mannatee Films, writing, directing, producing and starring in the company's first feature film Trapped.  His next feature film writing and directing was The Pumpkin Karver, distributed by First Look Studios.
In addition to film, Mr. Mann directed his first Off-Broadway play in New York—Harold Pinter's Ashes to Ashes.  Mr. Mann also taught professional acting classes in Los Angeles.
In 2006 Mr. Mann directed the feature film, Shades of Love, staring Beverly Hills 90210's Brian Austin Green.  The filmmaker also directed, acted, co-wrote, and was executive producer of Piper and Tupper: Hands Free Born to be Wild, an independent comedy.  Piper and Tupper: Hands Free Born to be Wild won the "Audience Choice Award" at the SoCal Film Festival.
Mann, also an accomplished dramatic actor, portrayed a grieving father in the indie festival winning film Goliath.   He also worked on the independent feature film Crossroad as its Script Consultant.  Getting back to both behind, and in front of the camera, Mann wrote, directed, acted and produced a surrealistic drama entitled, The Soldier: The Search for Existence.  A "Director's Cut" of the film won "Best Sci-Fi" at the Independent Shorts Film Festival and "Best Twist" at the Top Indie Awards film festival.  The film also secured domestic and international distribution through Shorts TV.
Mr. Mann's TV credits include portraying a Private Eye on the television show Loredona, ESQ for the Sundance Channel.  He was a production consultant on the feature film, Revival!   Later that year the indie filmmaker was invited by Motorola to participate in their Moto X Filmmakers Experience directing a short film narrated by Shamless', Emmy Rossum.   His acting continued as he lead a talented cast in the dramatic award-winning feature, Steps.
Continuing to work in the indie world, Mr. Mann wrote, directed and acted in the acclaimed thriller, The Cassie Confession.  The film has appeared in 10 film festivals receiving over 15 nominations, winning 8 awards. Including "Best Narrative Short," "Best Film Noir," "Best Writing," "Best Crime Thriller," and "Best Actress."  The film obtained domestic and international distribution through Shorts.TV.
Recently, the filmmaker shot his two latest films, the emotional drama Done Talking and the psychological thriller Robert Mann's R BnB.   Done Talking won numerous awards at various film festivals including "Best Writing," "Best Editing" and "Best Actress."
Robert Mann's R BnB had its premiere U.S. theatrical release at the Regency Bruin Theatre in February of 2023.  It is scheduled to begin streaming on multiple original content platforms in the fall.
Currently Mr. Mann is developing a family fare feature film entitled, Roberto's Friend, the psychological urban thriller, Bloodlines, and the emotional social drama, Beloved Wife.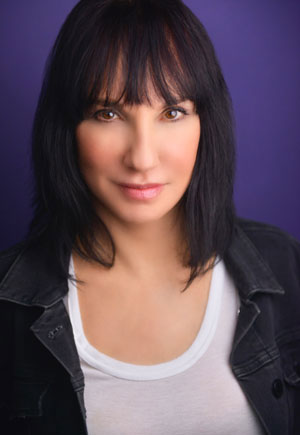 Gloria Mann
Director of Development
Actor/Producer/Writer
Gloria Mann (born Gloria Ann Manriquez in Chicago, Illinois) is an award-winning actor and producer, formerly of Los Angeles and now based in New York. As an actor Gloria has worked off-Broadway, in regional theater, film and television, and most recently co-starred as Jennifer Davies in Robert Mann's new feature thriller "R BnB" which has earned her a "Best Supporting Actress" nomination at the Orlando Film Festival and which she also produced for Mannatee Films distributed by Stone Cutter Media.
Other film credits include; Point Break directed by Kathryn Bigelow opposite Keanu Reeves, and as Sandra Shohen in The Lennon Report opposite Richard Kind. Gloria executive-produced and starred in the Mannatee Films award-winning independent short film, The Cassie Confession written and directed by Robert Mann; for which she earned the Best Actress "Rising Star" Award, "Best Crime Thriller," "Best Film Noir" and an "Independent Spirit Award" in filmmaking.
As Valerie in Conor McPherson's "The Weir" at Performing Arts of Woodstock, she earned a "Best Actress in a Play from Broadway World." Other selected theatre credits include; "Measure For Measure" and "A Midsummer Night's Dream" directed by Sir Peter Hall at Los Angeles' Ahmanson theatre; "Floating Islands" directed by Oskar Eustis; "Death and the Maiden" opposite Jimmy Smitts; "Play" by Samuel Beckett with Teri Garr; and "The Maids" at the Mark Taper Forum. At the La Jolla Playhouse she appeared in "A Man's A Man" opposite Bill Irwin directed by Robert Woodruff, and originated the role of Doreen in the world premiere of "GILLETTE" directed by Des McAnuff. She also appeared as Rosa opposite Mark Ruffalo in "Avenue A" which earned her a Los Angeles Drama Critics Circle Award nomination.
Gloria's television credits include: Picket Fences opposite James Earl Jones, Thirtysomething and Women in Prison.
As a producer Gloria has worked in LA and NYC in both film and theatre. She holds an MFA in acting from the University of California, San Diego and was a Master Class student of Bill Esper at the William Esper Studio after completing his intensive two year program.
An experienced jazz and blues singer, she has performed at The House of Blues in LA, B.B. King's Memphis, and The Blue Note.