Mannatee Films
is an independent feature film production company based in Southern California.
Our Mission
is to produce high-quality, cost effective, feature films that will entertain and enlighten the human consciousness worldwide.
We Promise
to hold ourselves and our partners accountable for their actions, and for being fully committed to artistic excellence, in order to create a more entertaining, loving and humane world for all mankind.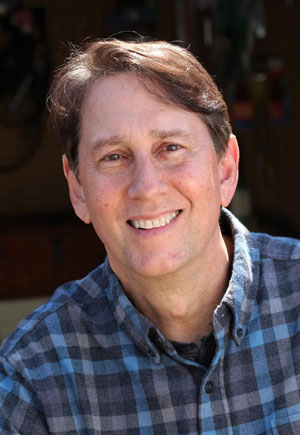 Robert Mann
President and CEO
Producer/Writer/Director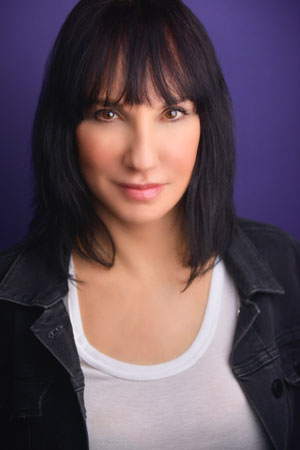 Gloria Mann
Director of Development
Actor/Producer/Writer
Robert Mann, President and founder of Mannatee Films, earned his Bachelor of Arts degree in Theatre and Visual Arts from the University of California, San Diego. He subsequently worked on credits towards a master's degree at the American Conservatory Theater (ACT) in San Francisco. He also completed the Program in the Art of Independent Film Making, Producing, and Directing at the Hollywood Film Institute.
In 1997 Mr. Mann founded the independent film company, Mannatee Films, writing and directing the company's first feature film Trapped. The award nominated film was released in 1999. His next feature film, The Pumpkin Karver, was distributed by First Look Studios in 2006 and can currently be seen on Netflix, Amazon, SyFy, Showtime, The Movie Channel and other media streams. The Halloween horror film traditionally plays on SyFy's 31 Days of Halloween.
In the winter of 2004 Mr. Mann directed his first Off-Broadway play in New York—Harold Pinter's Ashes to Ashes. From 2004-2005 Mr. Mann taught professional acting classes in Los Angeles. In '06 Mr. Mann directed the independent feature film, Shades of Love, staring Beverly Hills 90210's Brian Austin Green. In '08 the "Award Winning" filmmaker directed, acted, cowrote and was executive producer of Piper and Tupper: Hands Free Born to be Wild, an independent comedy. Piper and Tupper: Hands Free Born to be Wild won the 2009 "Audience Choice Award" at the SoCal Film Festival.
In 2010 Mr. Mann portrayed a grieving father in the festival winning dramatic film, Goliath. In 2011 Mr. Mann worked on the independent feature film Crossroad as its Script Consultant. In 2012/13 the filmmaker wrote, directed, acted and produced a surrealistic drama entitled, The Soldier: The Search for Existence. The film was nominated for "Best Dramatic Short" at the Melbourne Independent Filmmakers Festival.
In the winter of 2013/14 Mr. Mann portrayed a Private Eye on the television show Loredona, ESQ for the Sundance Channel. In February 2015 he was a production consultant on the feature film, Revival! Later that year the indie filmmaker was invited by Motorola to participate in their Moto X Filmmakers Experience directing a short film narrated by Shamless', Emmy Rossum. In July 2015, Mr. Mann was cast as the lead in the dramatic feature, Steps. The award winning film was released in the fall of 2017, screening at various film festivals.
In June 2018, Mr. Mann wrote, directed and acted in the independent thriller, The Cassie Confession. The filmmaker is currently in development with a new Halloween horror film entitled, Robert Mann's 10.31.
Gloria Mann is an actor, writer and producer, formerly of Los Angeles and now based in New York City.
Gloria has worked off-Broadway, in regional theater, film and television, and most recently as Valerie in Conor McPherson's "The Weir" at Performing Arts of Woodstock which earned her a Best Actress in a Play from Broadway World.
As a producer Gloria has worked in both film and theatre; in L.A. and NYC. She holds an MFA in acting from the University of California, San Diego and was a Master Class student of Bill Esper at the William Esper Studio after completing his intensive two year program. An experienced jazz and blues singer, she has performed at The House of Blues in LA, B.B. King's Memphis, and The Blue Note.
Gloria executive produced and stared in the Mannatee Films award winning independent short film, "The Cassie Confession" written and directed by Robert Mann; for which she has earned the Best Actress "Rising Star" Award, "Best Crime Thriller", "Best Film Noir" and an "Independent Spirit Award" in filmmaking.
She will co-star in Robert Mann's "R BnB" for Mannatee Films; a new feature film (now in pre-production) which begins shooting October 16 in upstate New York.