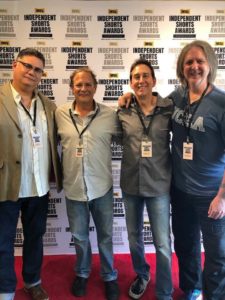 Many Thanks to the Independent Shorts Awards.
We are honored to have had "The Cassie Confession" written and directed by Robert Mann, with a riveting performance by Gloria Mann; be one of the 70 nominated shorts from over 5,000 great films this year.
With festival director Victor Eustaquio, Producer Dan Harris and Composer Bart Hendrickson.