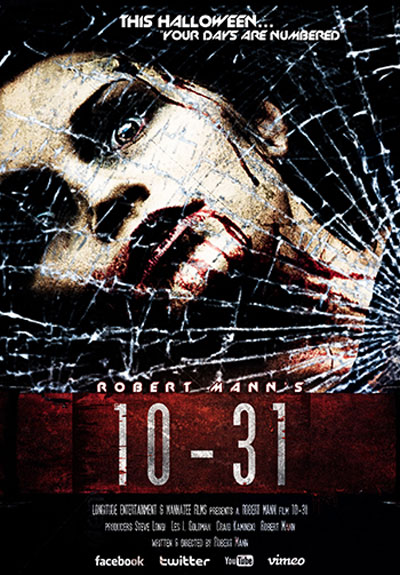 Robert Mann's 10-31
Detective struggles with his own hubris in solving a serial killer who murders his victims on 10-31, leaving bizarre mathematical formulas as clues.
WRITER/DIRECTOR
Robert Mann
PRODUCERS
Steve Longi
Les Goldman
Craig Kaminski
Robert Mann
Director Of Photography
Al Satterwhite
10-31
Robert Mann's Halloween horror film is currently in the casting process. Some filming has also begun in Cold Spring, N.Y. where the film take place.
Mannatee Films latest horror film – Robert Mann's 10-31 is currently in production shooting in New York and Los Angeles.